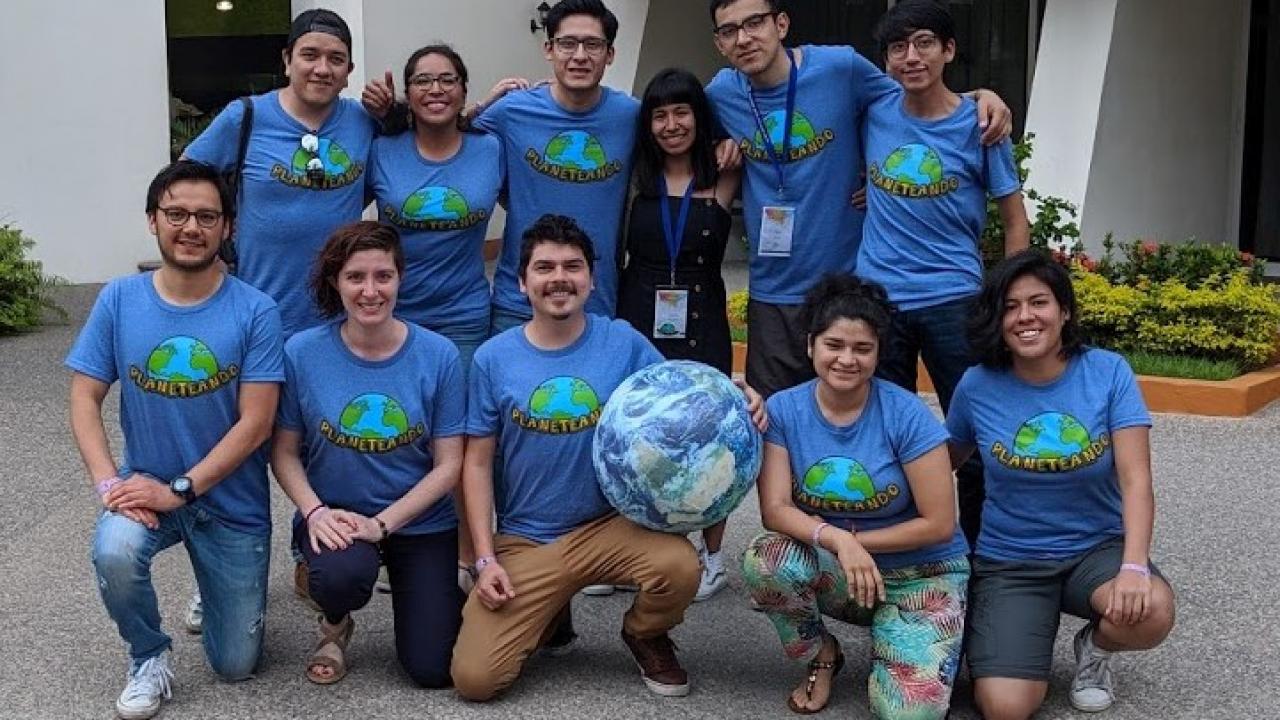 Geography graduate students Raiza Pilatowsky and Bernie Bastien recently organized the first climate change communication summit in Mexico as part of their work in Planeteando, an online platform of climate change communication. The summit was sponsored by the American Geophysical Union Centennial Grant that they won earlier this year and it took place within the Mexican Geophysical Union Annual Meeting in Puerto Vallarta Mexico.
Raiza is a PhD student at Dr. Stephen Wheeler's lab and studies historical socio-environmental relations in Mexico City.
Bernie is a PhD candidate at Dr. Fran Moore's lab and studies climate impacts on natural systems and its implications on the economy.
They are currently looking for innovative ways of closing the gap between their research and their passion for science communication.